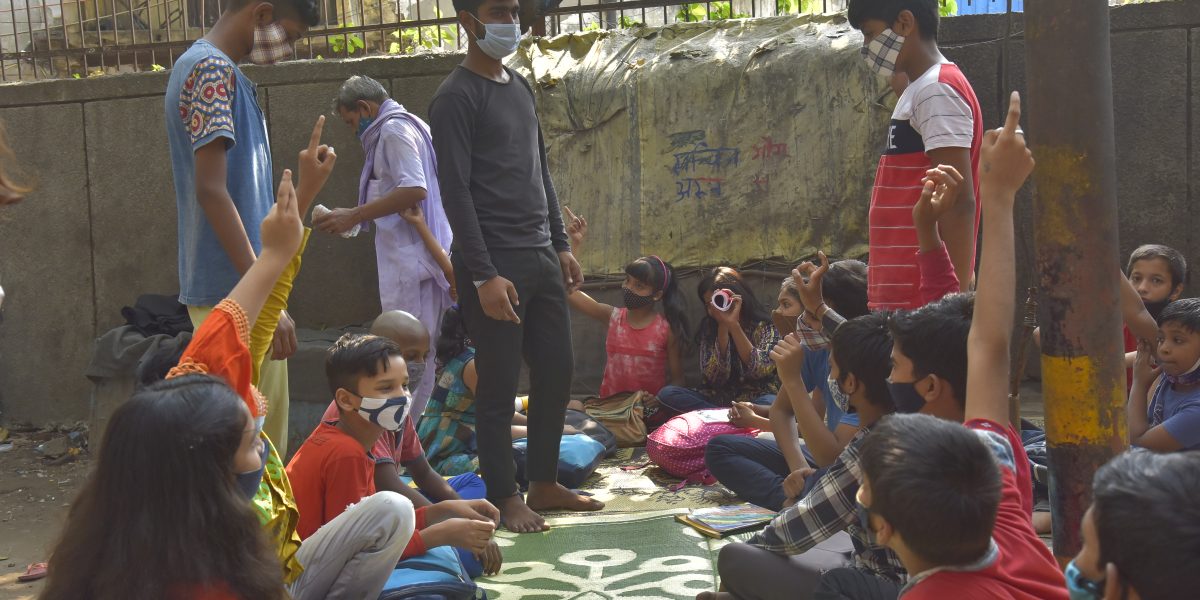 Democratic and Participatory
Non-Institutional
Rights Based
Butterflies was founded on the core value and belief that it must be a democratic organisation and children's agency have to be respected and their voices listened to seriously. Children's participation in decision making processes is central to our work ethos. At Butterflies we believe children's rights are human rights.
Butterflies is non institutional in its approach. We believe that institutionalising children should be the absolute last resort. We advocate for the importance of supporting and strengthening families and communities to protect and take care of children as families are the first line of defence for children. Family is the primary agency that gives us our roots, history, a belonging, name, values and beliefs.
Butterflies' believes in the importance of education and knowledge to empower a person. Therefore, the emphasis is on supporting children and young persons to continue schooling, impart life skills education, professional studies so that they can exit  the cycle of generational illiteracy and poverty. The organisation's core belief is children have a right to be heard, to be consulted, to take their views seriously in all decisions that concern them.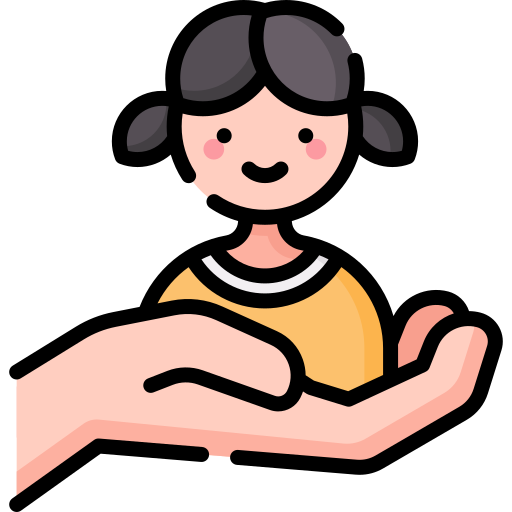 Participation protects
children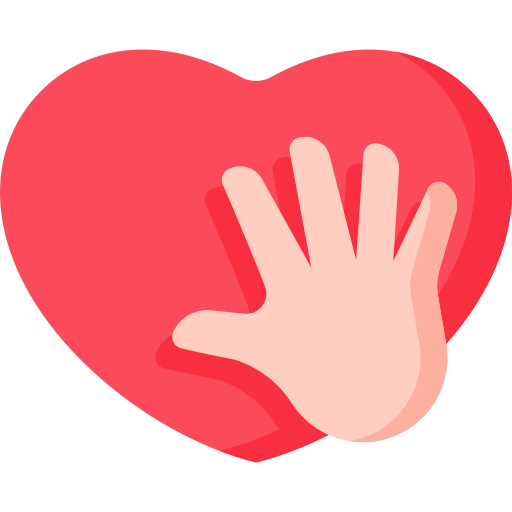 Participation leads to better health outcomes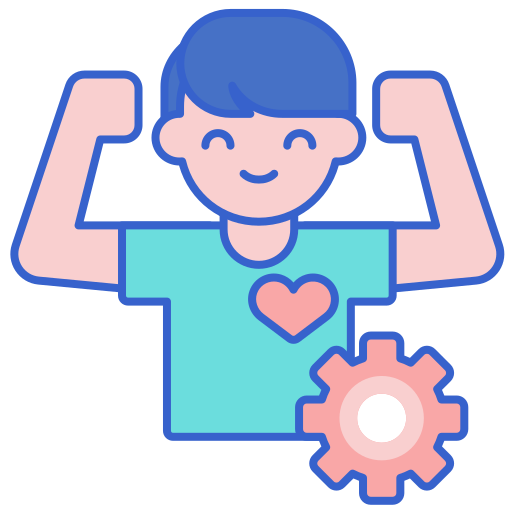 Participation contributes to personal development
Our Endeavour
To listen to children and let our work be guided by their views, suggestions and feelings
To work in partnership with the communities, government, civil society organisations and international agencies to raise awareness of the problems which affect marginalized children everywhere
To give vulnerable children a voice and tools to raise issues which have a bearing on their lives and to facilitate change which will enable them to become valued and productive citizens
To make sure that such children have the opportunity to reach their full potential, whatever that may be
To encourage today's generation of children to have the confidence, motivation and means to make the world a better place for themselves and for their own children, to influence the government policies which affect children and to ensure that child rights are an integral item on all government political agendas
Butterflies' goal is to continuously find approaches and strategies for working with children in their efforts and struggles in protecting their own rights.
Children's Cooperative,
an Approach and Strategy of Butterflies to work with children
The uniqueness of Butterflies is that all the programmes are run on cooperative principles which makes it democratic, and has collective ownership. Children have the space to develop the contours of a programme, monitor and evaluate it. Children are part of the annual review of programmes and their inputs are incorporated into the strategic plans.
In 2018 we had disrupted our approach of working with children. Buoyed by our successful experience of children's cooperatives, all our programmes with children are now based on the conceptual framework of cooperatives. The education programme is now cooperative learning, so also the media programme. The learning outcomes of children have improved, they keep a watch on each other and help out with lessons. The competitiveness of I, me, myself is not there but 'we' as a group how can we learn together, share our knowledge and support a member who has difficulties in understanding the concepts in a particular subject. Similarly, the media is a cooperative, every member gets an opportunity to be part of a programme. The topics are selected collectively and research of the topic is shared among them. The above two programmes are an illustration of how a cooperative approach gives the leadership and ownership to children. During the Covid pandemic and the subsequent lockdown hunger was a major issue and it was the children of the cooperative who helped in the distribution of cooked meals and dry rations among the neediest. They were also instrumental in connecting families to the government relief programmes and medical care by helping them get the necessary legal documentation.
While implementing programmes for children in a global south country, Butterflies has also been able to establish a renewed and reinvigorated spirit of cooperation and collaboration among other grassroots organisations and alliances working for the rights of marginalised children in global south countries. Butterflies is a member of Family for Every Child (FFEC) a global alliance of local grassroots civil society organisations from 37 countries. We are a member of India Alternative Care Network (IACN). Butterflies set up the Delhi Child Rights Club (DCRC) a forum of, by and for children and the National Alliance of Grassroots NGOs (NAGN), which enabled each grassroots organisation in different regions in India to harness their collective strength and together become a potent force for children, multiplying their outcomes, sharing knowledge, implementing collective programmes for and with children. NAGN, DCRC IACN and FFEC alliances draws strength in collective action programmes, research, advocacy and campaigns for children's rights.
What do we mean by Democratic and Participatory approach?
Our strategy aims to ensure that children actively participate in the decision-making process and this is done through their Bal Sabha (Children's Council meetings). Monthly Bal Sabha meetings are forums where they discuss all the issues which affect their lives, share their concerns and find collective solutions. Democratic participation is based on principles of democracy. Children learn to accept diversity, respect age, gender, persons with physical and intellectual challenges, language, religion, caste, ethnicity, differences, right to dissent, right to be heard. They thus, learn the principles of democracy i.e. right to equality, every person has a right to an opinion and freedom of expression, and it has to be respected. A consensus must be reached to take a final decision but also that sometimes a compromise is needed. Bal Sabha is a core mechanism to ensure children's participation and is now a regular forum for children to share their concerns regarding what is happening in their lives, communities or society at large and at the same time also monitor, evaluate and input into existing programme which helps us to refine our programme interventions. Butterflies, as an organization takes a position that there is a need to educate children about democratic values through practices that enable them to grow up to be democrats. We have found the best tool to support children to learn these values is through children's cooperatives. The aim of democratic participation is to enable children to grow into adults who know how to translate equality and social justice into practice and live a life that is democratic. That for us is democratic participation. 
Chronicles
Bal Sabha discussions led to emergence of a number of children's own collectives– such as India's first wall paper for and by children, Butterflies Bal Rang Manch (theatre group), Butterflies Broadcasting Children, Community Kitchen, Butterflies School of Culinary and Catering (India's first catering institute for street connected older teenagers and young persons), the first Child Health Co-operative for and by children and Children's Cooperative Bank a practicum teaching children financial management called Bal Vikas Bank (first life skills education programme for children on financial management), which was later renamed Children's Development Khazana as advised by the Reserve Bank of India as it was not a "bank" but a life skill education teaching children financial management. The wall paper Child Worker's Voice evolved to a National newspaper called National Children's Times and South Asian Children's Times. The child journalists of NCT and SACT with the help of adult facilitators had formed National and South Asian Child Journalist Forum. Today the children's newspaper is called Delhi Children's Times and is run by members of the Delhi Child Rights Club.
What does a Non-Institutional approach mean to us?
Emphasizing on the fundamental right of a child to his or her family to that of the popularly accepted approach of institutionalization of street connected children, children of single poor parent, or a family in crisis, Butterflies follows a non-institutional approach. What is non-institutional approach? The philosophy behind this approach is that children have a right to his or her biological family. Families have to be strengthened and supported to create an environment of care and protection for children and to prevent it from dissolvent. Both government, and NGOs have a role to play in putting in place mechanism to identify families that are in crisis and support them with various services to overcome the situation. Non-institutional approach recognises the agency of a child.
An independently living adolescent is supported to get in touch with the family and restore the relationship. Butterflies makes efforts to enroll street connected and independently living child in formal school and supports him/her to complete high school and a professional course. The Child Rights Advocate (CRA) and Child Development Officer (CDO) (social workers) of Butterflies are the significant adults in the lives of street connected children. They are the mentors who walks along with the child in their journey from childhood to adulthood. We focus on building a child's capacity to cope with current situations and responsibilities in society but also empowers him/her to be self-reliant and independent. It involves engaging with families, community and local self-government in addressing issues of children who need care and protection. Families in dire economic need are immediately supported by Butterflies with family sponsorship to tide over the economic crisis and in the interim period get them to access the government welfare schemes including family sponsorship. Butterflies has family therapeutic care interventions with families that are dysfunctional due to domestic violence, substance using parent(s), breakdown of communication and positive bonding among family members. We have social case work sessions with the concerned parent individually and jointly with family members to resolve the conflict or issue. We believe all efforts must be made to prevent parental and family loss for a child.
The Strategy
When in contact with any independently living child/adolescent, the first effort is to build a rapport, seek to find out the reasons why he or she left their homes, make every effort to trace the family, resolve the issue and support the parents and child for the child to return to his/her family. We ourselves take a child back to his/her family, if the child is from another state and parents lack resources to come to Delhi. This is done in consultation with the Child Welfare Committee. This is our first response. As we believe that family is the best and the right institution for every child to grow up in. In case this is not possible due to the child being an orphan, or rejected by step parents we encourage kinship care so that the child has the care of his extended family.
We work with the child and family and encourage the child to get associated with our programme. As the first step every child is encouraged and supported to seek admission in a formal school or if the child is older and has never been to formal school they are enrolled in the National Institute of Open School (NIOS), Butterflies is accredited to NIOS. Through our cooperative learning sessions children's learning outcomes and their attendance in schools are tracked. We have negotiated with schools to have street connected children's parents to be members of the School Management Committees. This has resulted in the teachers being sensitive to the challenges these children experience and give extra time and care to them. Parents have realised the importance of schooling, to ensure their children go to school and to have conversations with the teachers of the academic progress of their children. All children who are part of our programme are linked to other services provided by Butterflies', such as health, media, legal aid, counselling, cultural, art, sports and vocational training. Butterflies does not have projects working in silos with different groups of children. We have "a programme" where all interventions are interlinked and cross cutting, no intervention works in a silo. All interventions are for all children who are part of Butterflies.
Nothing About Us Without Us
What does the UN say about Children's Participation?
Participation of children and young people is one of the General Principles of the UN Convention on the Rights of the Child as it plays a fundamental role in realising all the rights in the Convention for all children.
One of the relevant articles of the Convention that addresses the principle of participation is Article 12, the right to be heard. Article 12 says that every child has the right to express their views, feelings and wishes in all matters affecting them, and to have their views considered and taken seriously. This principle recognises children and young people as actors in their own lives and applies at all times throughout a child's life.                            
What Has Worked at Butterflies
Children at the Heart of Our Work
Since inception Butterflies has worked to establish programmes for children which embody the very values of participation and democratic ethos. The concept of children's participation which was unheard of in the early 1980s and 90s has now become a working model among all non-profits.
Over the years through our programmes that espouse the values of democratic participation of children, Butterflies has been able to earn the respect and trust of the children for whom and with whom it has worked and help them envision a brighter and more stable future for themselves and their families and communities.